Our Outreach ministry is an ongoing and essential ministry that builds bridges between the people of church and the community around us.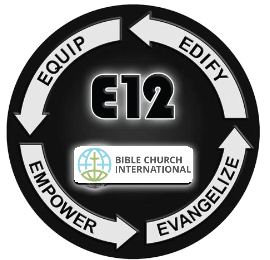 In moving forward with our God-given mission statement to lead people to lives of commitment and productivity in Christ, we have adopted the E12 program of discipleship. We believe that essential aspects of a life and church committed to Christ are to go wider in evangelism and deeper in discipleship. We encourage everyone to join and begin to experience the full potential of a life completely submissive to the Lord.
Our Worship and Music ministry aims to reach all generations and cultures so as to lead them into a life of worship and praise to the Lord and Savior Jesus. It consists of men and women of BCI gifted in music and committed in service to the Lord.
We minister to children from infants to 12 years old presenting God's Word in the level of their understanding and eventually lead them to know Jesus Christ as their personal Lord and Savior through various engaging activities suited for their age throughout the year.
We are a community of youth from 6th-12th graders who seek to know the Lord Jesus Christ through the feeding of His Word.
At a dinner table, one can serve or be served food as the others engage in conversation. Thus, "Table" is a place where college students gather as a community. Freely they come as they are, many having left high school or transitioning into the realities of a career. It is a place where they can share experiences, praises, prayer, carry each other's burdens, and be fed by God's Word. Ultimately, the cross is where everything is pointed to.
Upper Room is our ministry for young adult professionals (post-college or in the workplace). We meet twice a month around North Jersey for bible studies, discussion, encouragement, accountability, and prayer for one another as we "fight the good fight of faith" to live as Gospel-centered disciples in this season of our lives, and as we prepare for the rest of our live.